Greencult
Greencult – our regional Less Waste brand for bathroom & kitchen includes a wide range of products from stainless steel razors to washable kitchen sponges and reusable bbq trays.
Online you can find all our products here at fairschenkt.at. In the meantime, more than 50 stores all over Europe carry our products. If you want to buy our products in a store or if you own a store and want to sell our products in it, you can find all the information below here.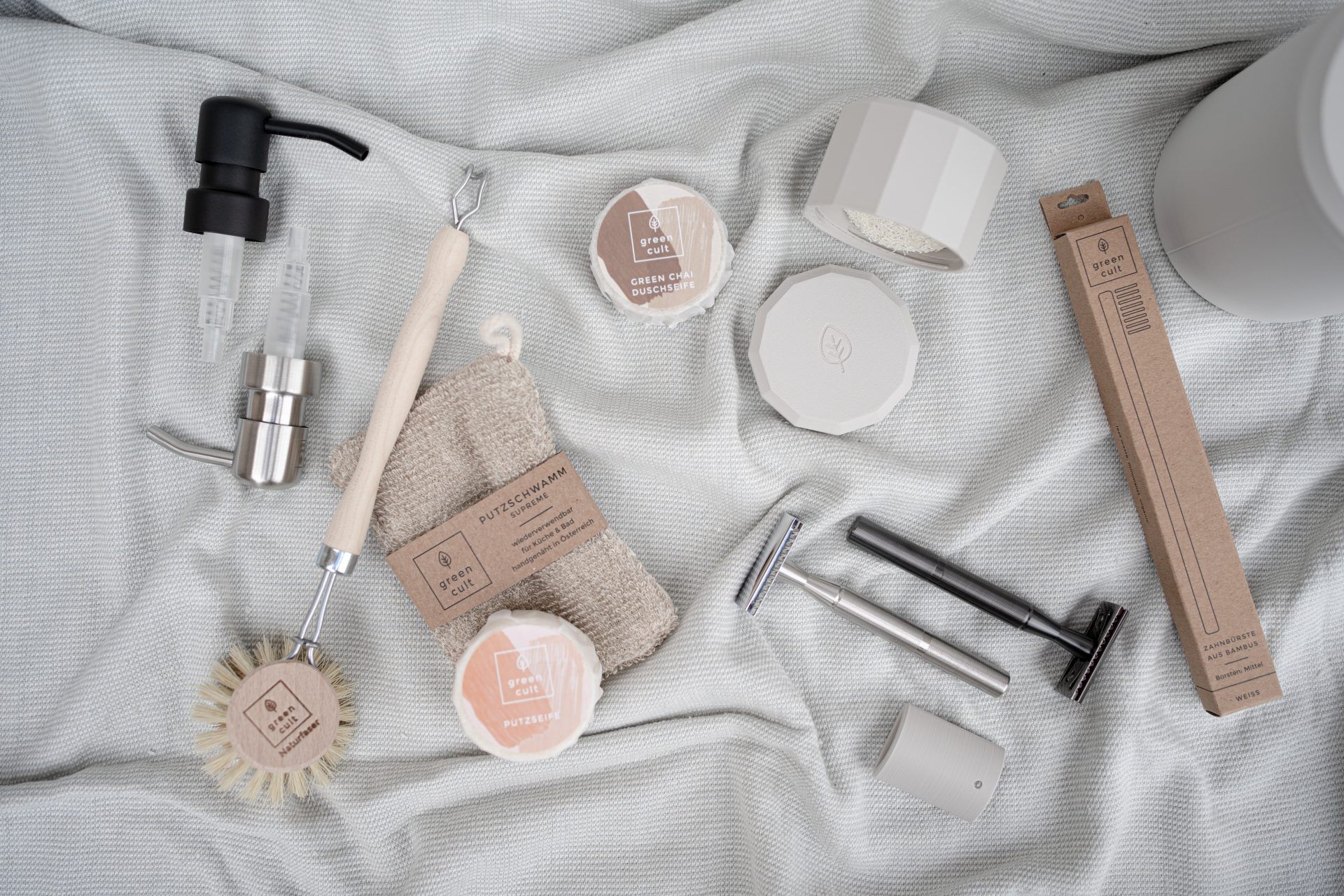 Which products are available?
Greencult is a brand of fairschenkt, which offers Less Waste products for minimalist, sustainable everyday life. We now have over 50 products for retail.
It all started with our stainless steel razor – 100% Made in Austria! We manufacture this in our family business here on site in Vorarlberg. Most of our products are made locally, a small part comes from further away and is produced in social businesses in India and Bali.
Become a retailer
You are an organic store, non-packaging store, barber shop, online store, concept store or similar?
Then send us an email with more information about your store to office@fairschenkt.at
We will add you as a dealer in our online B2B store and you can order there directly with dealer prices.
Sales points
Online you can find all products without exception at fairschenkt.at.
A list of stores that already carry our products can be found here: Greencult outlets.
Please note that our retail stores only offer a part of our product range, so if you have a special request, please contact the store beforehand to check for availability.