Our philosophy
"If many little people in many little places do many little things, they can change the face of the earth!"
Sustainability & Transparency
Our products come from producers who offer solutions to the challenges of our time. Environmental protection, resource conservation and waste avoidance play an essential role. More and more people want to be more aware of their consumer behavior. They are beginning to question and change. We want to support this trend with sensible, sustainable products.
One important point is product transparency. This way, we can be more than just "sustainable" and take action against greenwashing. Yes, not everything we offer can be produced 100% regionally, but here it is important to weigh up: do I then have the product for life, are the working conditions fair? Does it help the local company if orders come from Europe? We give insight and all the information we have about our products:
Origin of raw material and product components.
Production location
Details about the product and the packaging
Fairschenkt is the platform that makes conscious consumption possible. For every purse, every age and every taste.

Fairness & Regionality
We make sure that our products are produced fairly and that employees are paid fairly. Because quality and social commitment are important to us.
We value unique, regional products from the surrounding area. At fairschenkt, we determine which companies meet our requirements. We especially like to support small businesses or individual entrepreneurs.
No (micro-)plastics & other contaminants
The topic of microplastics is attracting more and more attention. And rightly so. The worldwide accumulation of disposable (plastic) waste is also not leaving us cold.
Microplastics are plastic parts e.g.: in cosmetics, which break down into smaller and smaller parts. The small plastic parts attract pollutants such as dioxins or polychlorinated biphenyls. Finally, they also enter the food chain. That's why at fairschenkt you will only find natural and pollutant-free cosmetics and lifestyle products.
Packaging & Shipment
To make our shipping as sustainable as possible, we have given a lot of thought to how we can minimize packaging and avoid long transport distances. Long transport distances, heaps of packaging and filling materials made of styrofoam and plastic are not part of it for us!
We ship 100% plastic-free and in the spirit of sustainability, we save intact packaging that would otherwise have been disposed of after a single use. Even our tape is naturally made with vegan glue – no casein at all.
We are especially happy to be able to rescue many of our packages, giving them a "second life" (and hopefully many more). We receive the materials from larger companies that would otherwise have their once-used cardboard boxes shredded. Most of them are in perfect condition!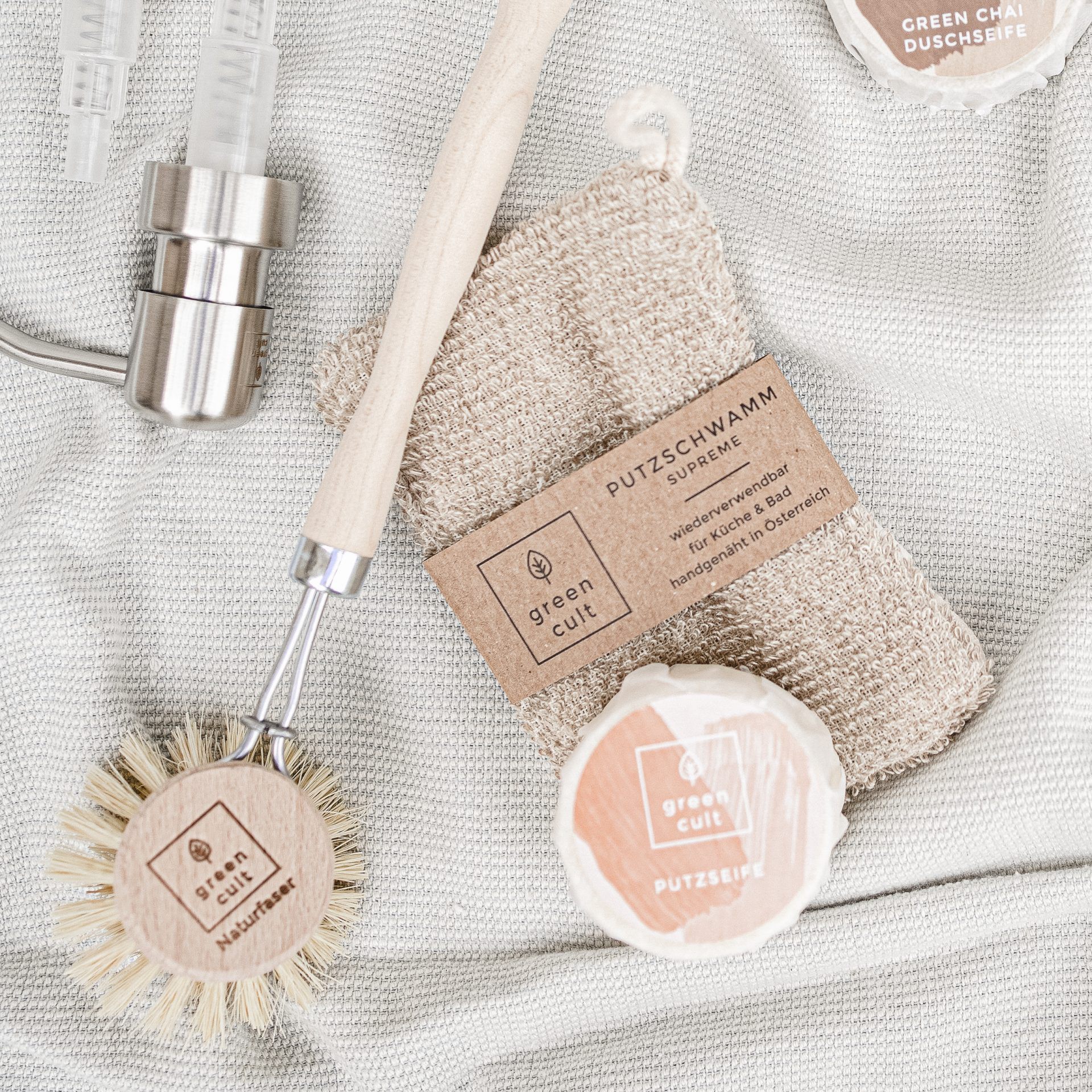 Our compromises
It is important to us that only sustainable and plastic-free components can be found in our products, but we also know that if you take it very strictly, in our world of globalization a 100% sustainable store is currently not possible.
"If many little people in many little places do many little things, they can change the face of the earth!" sums up very well what philosophy we want to follow.
We always stay true to our basic ethics, but we also make compromises once in a while, if we find that the overall concept is coherent and there is no suitable alternative for us. (e.g.: partly exotic ingredients from overseas in beauty products, not 100% recyclable and sustainable product packaging or product components that are currently not available at all in Europe).